Introduction Days - October 2021 intake
To participate in organized classes, please complete by Sept., 23th (Thursday) by 12:00 CET. Application form
Naciśnij Enter aby wybrać kartę, Tab, aby odczytać treść karty.
INTRODUCTION DAYS FOR INTERNATIONAL STUDENTS
During the orientation week, we have prepared many interesting activities that allow you to get to know the University, the city and meet new colleagues.
To participate in organized classes, please complete by Sept., 23th (Thursday) by 12:00 CET. Application form
Due to the restrictions related to the SARS-CoV-2 pandemic, the participant will not be allowed to participate in organized events without registration.
Presentation – to be announced; online participation will be possible to acces on Friday Sept., 24th
GDPR statement_NAWA – please read
Additional consent_NAWA – please read
Meetings at the Faculties for full-time students – to be announced
The ID Card costs 22PLN. The fee should be paid to the account given in the e-mail (sender edukacja@pwr.edu.pl) or in JSOS system (Finance/List of operations). You can pay for the ID Card via JSOS. Each student has a personal account. Contact the dean's office to collect your ID card.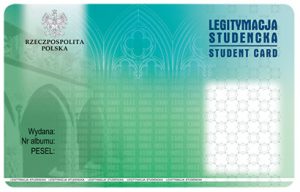 Registration for classes takes place via the Edukacja.CL system at https://edukacja.pwr.wroc.pl. If you have not received information on how to register for classess, please contact your dean's office:
Architecture: http://wa.pwr.edu.pl/ tel.: (71) 320 62 30
Civil Engineering: http://wbliw.pwr.edu.pl/

tel.: (71) 320-28-70, 071 320-41-60

Chemistry: http://wch.pwr.edu.pl/

tel.: (71) 320-20-25, 320-20-30, 320-41-90

Electronics: http://weka.pwr.edu.pl/ tel.:
(71) 320-40-65 (full-time, names starting from A-Kh)
(71) 320-26-65 (full-time, names starting form Ki-Pó)
(71) 320-25-27 (full-time, names starting from Pr-Ż),
(71) 320-20-88 (IT),
(71) 320-31-88 (IT)
Electrical Engineering: http://weny.pwr.edu.pl/

tel.: (71) 320-26-15, 320-26-19

Geoengineering, Mining and Geology: http://wggg.pwr.edu.pl/

tel.: (71) 320-68-32, 320-68-33

Environmental Engineering: http://wis.pwr.edu.pl/

tel.: (71) 320 25 55

Computer Science and Management: http://wiz.pwr.edu.pl/
tel.: (71) 320 23 19 (Informatyka),
tel.: (71) 320 23 44 (Zarządzanie)
Mechanical and Power Engineering: http://wme.pwr.edu.pl/

tel.: (71) 320-35-08

Mechanical Engineering: http://wm.pwr.edu.pl/
tel.: 71 320 27 55, 71 320 43 94 (Studia Stacjonarne),
tel.: 71 320 42 44 (Zapisy)
Fundamental Problems of Technology: http://wppt.pwr.edu.pl/

tel.: (71) 320 25 23

Electronics, Microsystems and Photonics: http://wemif.pwr.edu.pl/

tel.: (71) 320 36 62

Mathematics: http://wmat.pwr.edu.pl/

tel.: (71) 320 30 00
Each student of Wrocław University of Science and Technology has a personal e-mail address. This email is used for university communication, so if you want to receive important information about your studies or be able to receive a new JSOS password, don't forget to activate it! Please remember that your index number and JSOS login are not the same!
The student e-mail is in the format: register number@student.pwr.edu.pl (for example, for a student with the register number 123456, the e-mail address is: 123456@student.pwr.edu.pl). To activate your email address:
Enter the address: https://s.student.pwr.edu.pl/ and click "account activation".
Complete all required information in exactly the same way as in JSOS (you can check in JSOS). In the "PESEL" field, please enter 00000000000 ("0" eleven times).
After completing the registration, you will receive an activation link to an alternative email address.
In case of any problems with e-mail activation, please contact the Dean's Office. You can also log in at: www.student.pwr.edu.pl using the index number and password.
Find out how to get support:
Career Services
The Career Services, belonging to the Lower Silesian Career Office Network, prepares students and graduates of Wrocław University of Science and Technology to enter the labour market: it trains, advises, and cooperates with employers. Organises events to support both communities in making contacts and sharing knowledge. The mission of the Career Services are students and graduates who are aware of their potential and pursue attractive and fulfilling professional careers. Wrocław University of Science and Technology is perceived as a university that prepares valuable and well-educated young people who will have a positive impact on the environment through their scientific and professional work. More:
OSH training
On the basis of Internal Directive 119/2017 on the principles of training in the field of occupational health and safety for students starting their education at Wrocław University of Science and Technology, the schedule of OSH training using e-learning is established in the winter semester of the 2021/2022 academic year.
There are two training dates applicable at all faculties of Wrocław University of Science and Technology:
– basic deadline: 06.10.2021 – 29.10.2021
– additional date: 09.11.2021 – 30.11.2021.
Department of Foreign Languages
The Department of Foreign Languages of Wrocław University of Science and Technology (SJO) is an inter-faculty unit is one of the largest academic centres for teaching foreign languages in Poland. The main task of SJO is teaching foreign languages to students and doctoral students of the Wrocław University of Science and Technology. Currently, 7 foreign languages are taught at the University: English, German, French, Spanish, Russian and Japanese, and Polish for foreigners.
SJO offers compulsory language courses, additional language courses as well as additional specialist and thematic courses.
SJO employs highly qualified staff ensuring a high level of foreign language teaching. Language classes are conducted at all levels of proficiency, including specialist language. Learning takes place with the use of modern methods and the latest didactic and multimedia resources.
SJO WUST is a member of the SERMO Association of Academic Centers for Teaching Foreign Languages and a member of the international association CercleS (European Confederation of Language Centers in Higher Education).
Library
The Library of Wrocław University of Science and Technology, which is part of the Science and Technology Center of Knowledge and Information, established on January 1, 2014, serves as a generally accessible scientific library. It is also part of a nationwide library network and a nationwide network of scientific documentation and information. The library of Wrocław University of Science and Technology consists of:
Classic Library (with printed collections):
Department of Sharing and Storage of Collections, Department of Collection,
Development and Control of Collections,
Digital Library (with digital collections):
Open Science Department:
Laboratory of Digitization Methods and Multimedia,
Scientific Information and Electronic Resources Department:
Laboratory of Scientific Methods,
Department of Information Systems and Technologies:
Laboratory of Information Systems and Services,
Information Services Department
Psychologist support
In the psychological clinic for students of Wrocław University of Science and Technology, qualified psychologists provide professional help and full discretion:
mgr Michał Rożko – psychotherapist, e-mail: psychoterapeutamr@pwr.edu.pl
Patrycja Ciechanowicz – psychologist, psychotherapist (currently on vacation)
Please make an appointment with the selected psychologist/psychotherapist by e-mail.
Principles of the psychological clinic for students of the Wrocław University of Science and Technology:
Anyone who is a student/doctoral student at Wrocław University of Science and Technology can make an appointment at the Clinic.
There are no restrictions on the subject of contact with a psychologist/psychotherapist at the Clinic. Everything that bothers you, disturbs your daily functioning may be the reason for contacting us.
Advice provided at the Clinic and consultations are free of charge.
There is no predetermined number of visits to the Clinic – it depends on the needs of the person reporting and the specialist's capabilities.
The appointment is made by e-mail registration. Each of the psychologists/psychotherapists has their own individual address to which an e-mail should be sent to arrange the possibility of a meeting, date and time.
Psychological clinic for students of the Wrocław University of Science and Technology
Wróblewskiego 25 (T-22 dormitory)
51-628 Wroclaw, room 6.1, 6.2, 6.3 and 6.4.
Database of Wrocław centers providing psychological and psychiatric help 24/7 Support Center for People in Crisis: tel. 800 70 22 22, Support Line website
People who need specialist help in emergency and outside working hours can obtain it 24 hours a day at the Lower Silesian Mental Health Center (Wybrzeże Conrad-Korzeniowskiego 18 in Wrocław). The admission room is located in the main hall of the "G" building – entrance from ul. Kraszewskiego 25.
Contact phones:
+48 71 776 6240 or +48 519 617 500 (7.00-15.00)
+48 519 319 458 (15.00-7.00)
The Psychological Consultation and Mediation Centre was launched at the university as part of the "New Opportunities University of Technology" project. It can be used by both employees who feel burned out in their jobs and students in crisis. Meetings can be held in Polish, English or in sign language. The centre was established in cooperation with the Association of Equal Access to Education – "Your New Opportunities". Psychologist Mateusz Kur encourages everyone in need of support to contact on-line, by phone or in person at the seat of the "Your New Opportunities" Association, (ul. Grabiszyńska 163 lok. 210-215) or at the Wrocław University of Science and Technology (ul. Wróblewskiego 25 room 6.1.) during the weekly office hours on Tuesdays from 12:00 to 16:00 and Wednesdays from 8:00 to 12:00. You can make an appointment by e-mail: m.kur@tnm.org.pl or by phone on +48 516 005 583. Click for more information about the centre.
Scholarships for international students
Rector's Scholarship can be awarded to a student, who has achieved a high grade average in the proceeding academic year or has had achievements in the following areas: scientific, artistic, sports competitions on the minimum national level. Scholarship is granted based on a ranking of applications submitted with a background by respective fields and levels of study. Rector's Scholarship can be granted to a student after having completed the first year of first-level studies.
Scholarship for good study results at WUST
A student who fulfils the obligations according to Rules Governing Studies at WUST in an exemplary manner, who has obtained scientific achievements in the previous semester and has been active in the scientific field can apply for the scholarship. Being active in the scientific field can be achieved through work in a scientific association of WUST students, research, cooperation with other academic's institutions, including ones outside Poland, publications, works of arts, papers, active participation in scientific conferences, competitions, festivals and Olympics etc.). First Degree students have a right to apply for scholarship not sooner than after the 1st semester and Second-Degree student from the 1st semester.
Polish bank account
Please check how to open a bank account in Poland: more >>
Do all students get to use the students hostel? Is it mandatory?
Every international student can stay in a students dormitory – they should inform us while applying so that it can be booked in advance. Each student can tick the option "accommodation in a student hall of residence" on the application form. Living in a dormitory is not mandatory, a student can rent a room from a private landlord – but this they should do on their own.
How does a dormitory look? How many people stay in one room?
There are mostly double rooms in the dormitories. Bathrooms are shared by a few students. Single rooms are also available however they are in the first place for students with special needs or disabilities. There are kitchens with cookers on each floor.
Does the price for the dormitory include the cost of laundry, electricity, the Internet?
The price of the dormitory includes laundry, electricity, the Internet. There are washing machines and drying rooms. If you want to use Internet in the dormitory you should have your own PC/laptop. You can also use our computer laboratories with free Internet access in our campus open 24 hours a day 7 days a week – in this case you do not need your own computer.
Can I use the library? What is the cost?
The library is open 7 days a week. The student can borrow books on the basis of their student's ID. To borrow the books or use e-library the student doesn't pay. Only if they do not return the book on the agreed time they need to pay some penalty.
The biggest collection of technical volumes in the region and one of the biggest in Poland
Access to over 200 distinctive databases
900 000 volumes
More than 4 500 scientific journals
Index available online with a possibility of booking volumes
24 h service – a digital library with e-books
How much is a meal in the canteen? Do they serve vegetarian food?
The price of a meal in our canteen is ca. 2,50 EUR. Vegetarian meals may not be available every day in the canteen. There is an alternative: vegetarian bars Vega or Greenway situated within 20 minutes of walking distance from the university offering a wide choice of vegetarian dishes, including pure vegetarian ones; a lot of students (both international and Polish) cook themselves in the dormitories, all of which have kitchen facilities. Most dormitories also have cafeterias.
How do the international students spend their weekend and holidays?
We wouldn't say that there is any difference in how Polish and international students spend their free time. Our city offers numerous sport facilities: fitness clubs, skating rings, swimming pools, golf courses, paragliding clubs, a horse-racing track and many more. Wrocław has many green areas. There are paths along the river and channels that attract cyclists and strollers. Wrocław is a little like Venice – we have over 100 bridges here. There are also plentiful cultural events: concerts, opera performances, theatre plays. A student can become a member of a student association, there are many to choose from including: sports, TV, radio, choir, photography.
When there is a holiday typical for our culture like Christmas – we organize a dinner for all the international students.
Can students work part time?
Yes, no permit is required for students of regular (daily) studies. Many employers are interested in providing job opportunities for young engineers: twice a year our university organizes job fairs where employers present their offer to students: with over 135 employers exhibiting in the last edition.
What about the scholarship program?
Foreign students just like students from Poland can get a scholarship after their first year of study for good result.
What facilities do we have in the university for example gym, sports, computers etc?
You can do almost any sport you like. Our sports association offers 30 disciplines (e.g. swimming, skiing, volleyball, basketball tennis, chess, horse riding and many others). Computer laboratories are open for free to the students.
Do I need to take my laptop with me or does the university provide facilities in the university? What are the voltages in Wrocław?
The voltages are 230 V in Poland. If you want to use a computer in your room in the dormitory you should have your own PC or laptop. Another option are computer laboratories in the campus.
Is it mandatory for me to do one foreign language subject as a part of my degree? Can I learn Polish without paying for it?
Every international student at WUST can attend Polish language classes twice a week free of charge at our Polish Language Centre. This is not obligatory.
Is there a website which talks about living in Wrocław?
Following links can be usefull:
What are the temperatures in Poland?
There are four seasons with the following average (day +night) temperatures:
Spring (21 March- 22 June) 5 – 15 degrees Celsius
Summer (22 June – 23 September) over 20 degrees Celsius
Autumn (23 September – 22 December) 5-15 degrees Celsius
Winter (22 December – 21 March) below 5 degrees Celsius
During the day the temperature is usually much higher than during the night.
In summer from May until September the temperatures during the day are often around 30 degrees Celsius. In the winter they may go below zero. All dormitories, university buildings, public transportation, residential buildings and buildings of public use have central heating.
What clothes shall I wear? Need I dress formally or casually at the university?
Generally students wear casual clothes: man wear trousers (often jeans) and a T-shirt/shirt/sweatshirt/sweater – depending on the temperature. Women wear skirts or trousers with a top, sometimes dresses. When the temperature goes down in winter people wear jackets and coats.
Students wear more formal clothes during the end of semester exams. In case of men this can be a suit and a shirt with a tie in case of women a costume (trousers + jacket or skirt + jacket) and a blouse, or a blouse + trousers/shirt.
Introduction Days - February 2021 intake
We invite you to watch the video from Introduction Days at WUST for February intake